Welcome to MAD Esthetics Medspa! We are here to serve you and provide the highest quality esthetic procedures and services in Mississippi at a great price. We have options for both men and women, and since we have a huge variety of procedures, you won't have to visit multiple different locations to get the results you desire.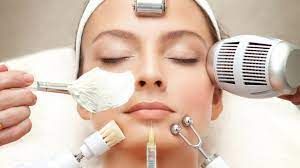 Our team is proud to provide you with a large selection of aesthetic procedures, including:
Testosterone treatment
Microdermabrasion
Chemical peels
Cyroskin
Hydra facials
Microneedling
And much more
Our History
For many years, our founder Rachael worked as a nurse practitioner. After moving to Mississippi with her husband Rick, she knew that she couldn't take the difficult work/life balance anymore. She decided to take her years of experience and her passion for aesthetics and caring for others to a new level, thus MAD Esthetics Medspa was created! We love to serve our community and provide great options for all.
Make Your Appointment Now
Thanks to our expertise and history, we are able to give you the best care possible, all in one location! When you visit our medspa, you can always trust that you are receiving the highest quality services that will be fine-tuned to meet your exact needs.