Microneedling is a fantastic way to improve the health and appearance of your skin. This quick and relatively painless medical spa treatment can be used to treat a variety of skin concerns and help you maintain a healthy and youthful appearance. MAD Esthetics is proud to provide high-quality medical spa services that help our clients live healthy, happy, and confident lives. Learn more about our microneedling services in Madison, and schedule your appointment today!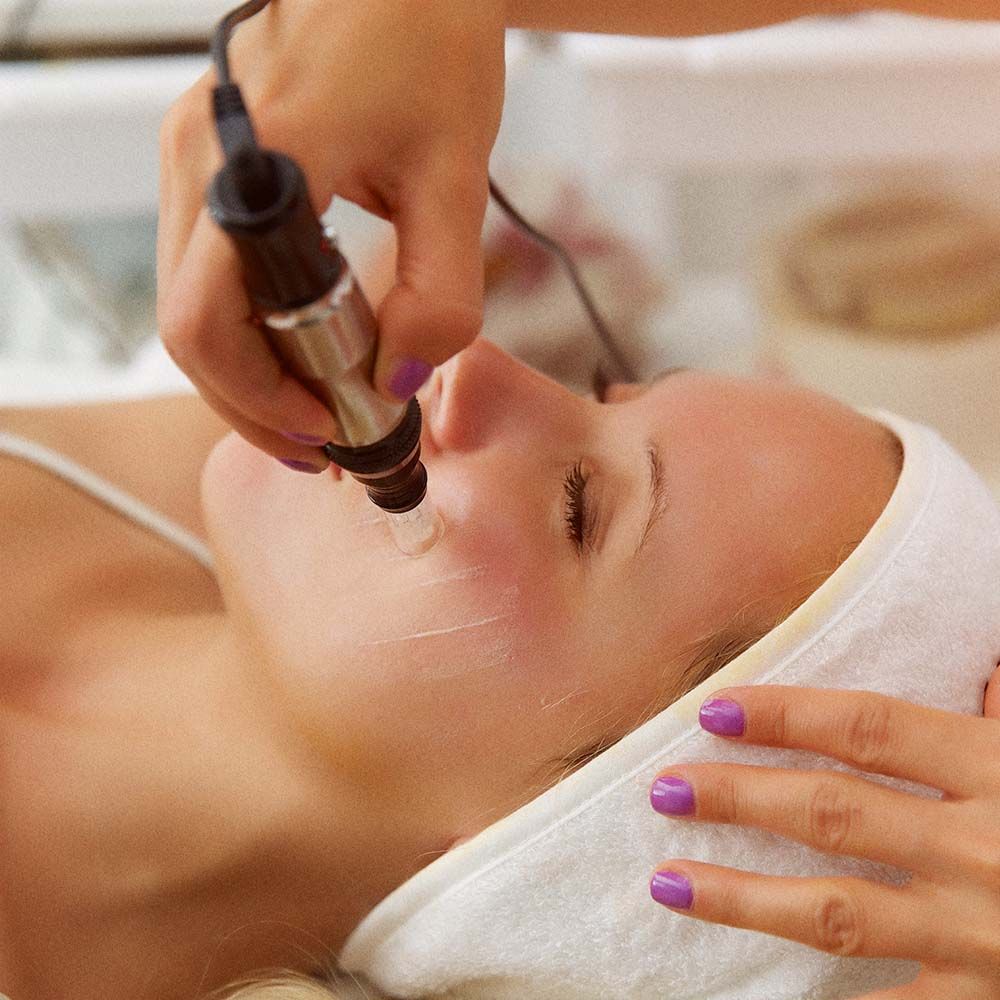 What is Microneedling?
Microneedling, also known as microdermabrasion, is a minimally invasive treatment used to treat a variety of skin concerns including wrinkles, scars, sun damage, and hyperpigmentation. This dermaroller procedure is a safe and effective way to generate new collagen and skin tissue, which makes it a great option for anyone interested in achieving smoother, firmer, and more supple skin.
How Does Microneedling Work?
During your microneedling procedure, one of our certified estheticians will use an advanced, handheld device to perform your treatment. The device uses tiny, sterilized needles to prick your skin and create micro-injuries that trigger your body's natural healing response, which increases your body's production of collagen and elastin. Just one treatment can leave you with brighter and firmer skin and help decrease the appearance of scarring, acne, and more, but multiple treatments are required to achieve the best results.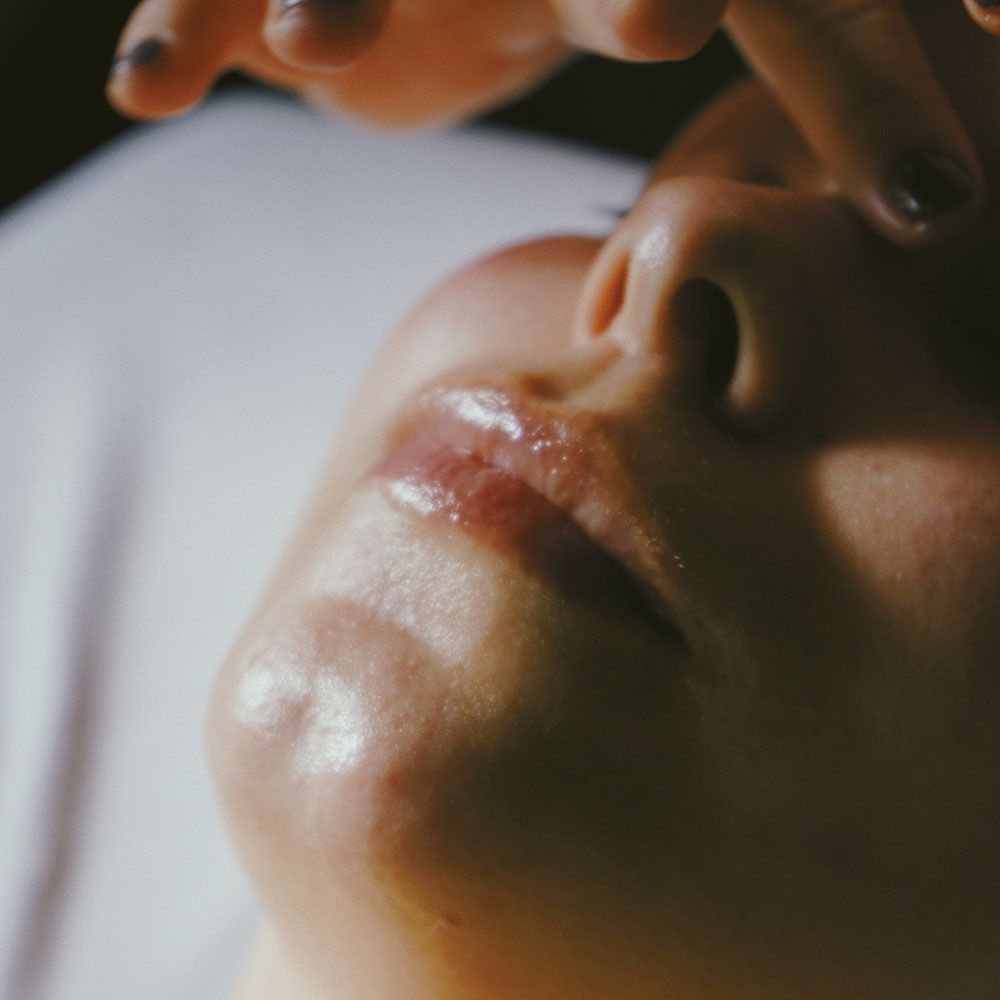 Benefits of Microneedling
Microneedling can provide a wealth of skincare benefits, including but not limited to:
Softer, smoother skin

Reduced appearance of fine lines and wrinkles

Brighter, more youthful complexion

Reduced hyperpigmentation and age spots

Improved scarring from acne, surgery, or injury

Reduced size and appearance of pores

Decreased inflammation and irritation from rosacea

Reduced appearance of stretch marks
Contact MAD Esthetics to book your microneedling appointment at our med spa in Madison!
Is Microneedling Safe?
When performed by professionals, microneedling is a safe procedure that does not pose any adverse side effects for patients. In fact, the FDA has cleared microneedling as a safe and effective treatment for improving the appearance of acne, wrinkles, and scars in adults. At MAD Esthetics, our certified estheticians use state-of-the-art equipment and time-tested methods to provide you with safe and effective microdermabrasion procedures. Don't risk damaging your skin with over the counter products and improper techniques, book an appointment at our med spa in Madison today!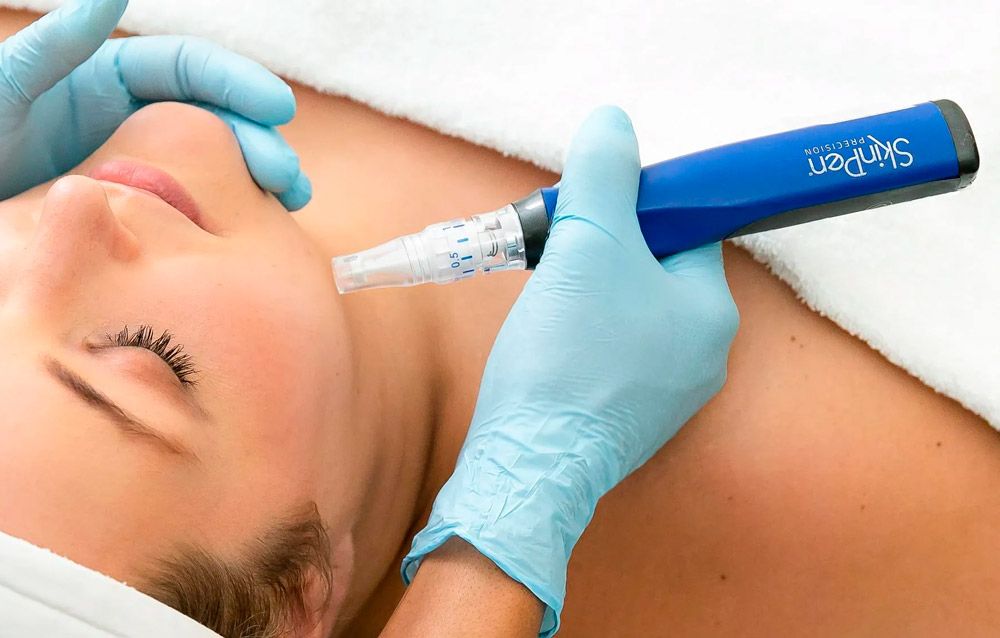 Where Can Microneedling Be Performed?
A lot of people assume that microneedling is only used to treat the skin on your face, but that's a common misconception. Microneedling can be used to treat the skin on almost every part of your body. At MAD Esthetics, we use microneedling to perform collagen induction therapy on our patients' necks, backs, arms, hands, legs, stomach, glutes, and more. This procedure can be done anywhere on the body that could benefit from a collagen boost, and it is especially effective in areas that have scarring or stretch marks.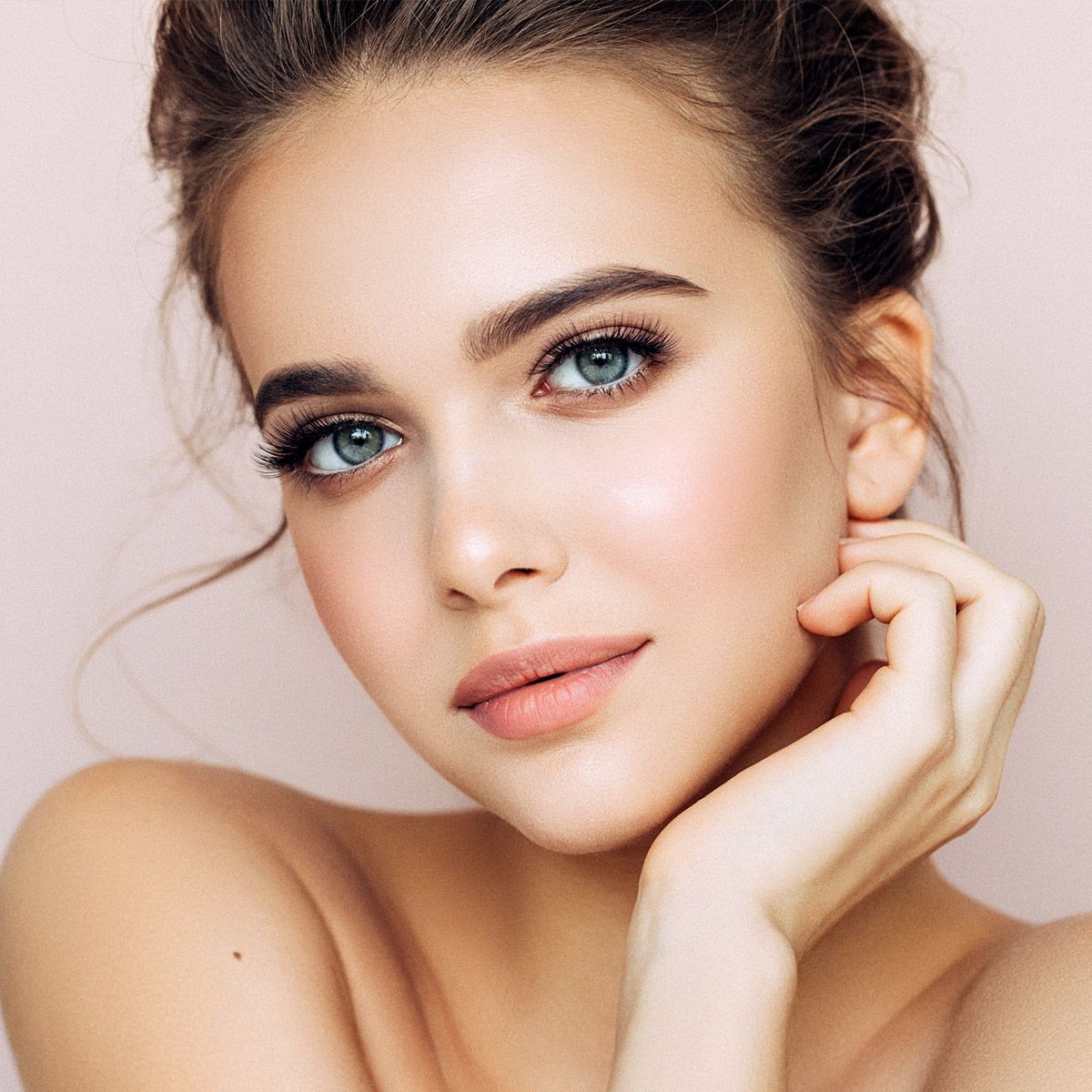 How To Prepare for Your Microneedling Treatment
Microneedling requires very little preparation on the part of the patient, but there are a few steps you can take to get the most out of your treatment.
In the week leading up to your treatment, avoid using topical agents like exfoliants, antibiotics, retinoids, and acids on your skin.

Don't use Advil or other anti-inflammatory medications in the three days leading up to your microneedling procedure. These medications can obstruct the natural inflammatory process that leads to skin rejuvenation.

Avoid sunburn for two weeks prior to your procedure.

Don't shave the treatment area on the day of your procedure to avoid irritating your skin.
When you schedule your appointment, let us know if you have any other medical spa treatments scheduled prior to your treatment and don't be afraid to ask questions.
Schedule Microneedling Services at MAD Esthetics
MAD Esthetics is your trusted, local provider of microneedling treatments in Madison. Our team of experienced estheticians are dedicated to providing you with the best treatments for your unique skin care needs, and we are always standing by to answer any questions you may have. Get in touch with us to speak with a friendly and knowledgeable member of our team, and book your microneedling treatment today!
Your One-Stop-Shop For All Your Spa And Aesthetic Needs
Contact Us Today to Schedule an Appointment